---
8 Reasons Veterans Excel as Home Restoration Franchise Owners
---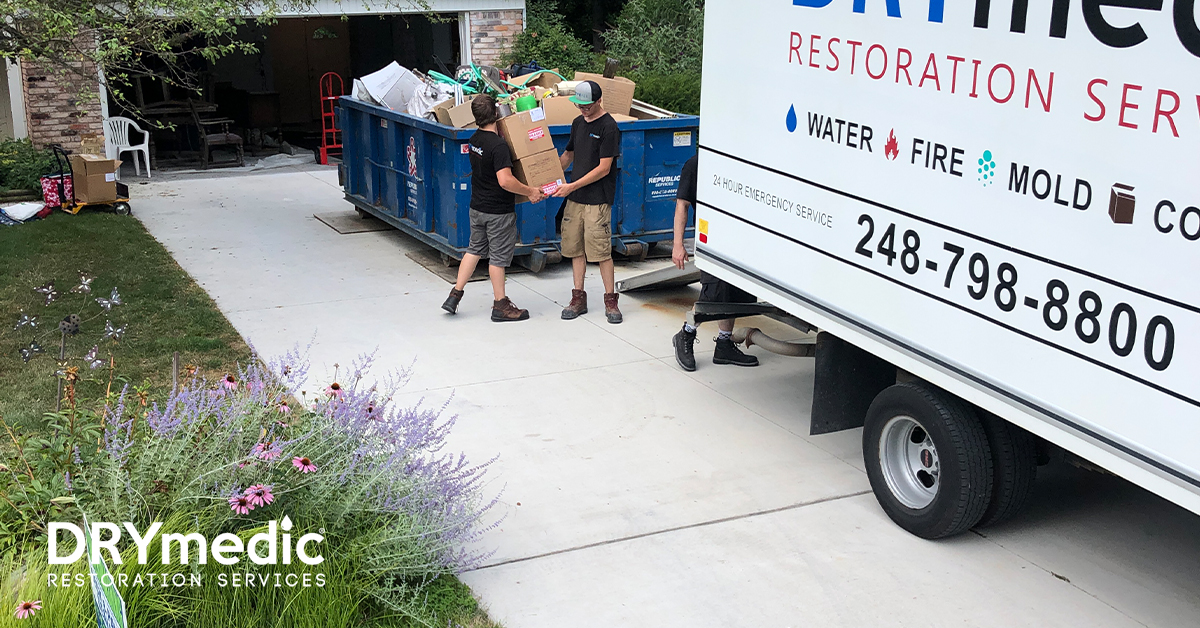 ---
Veteran-owned businesses are vital contributors to the economy, representing 5.7% of all businesses and employing 4 million people. According to a 2021 study by the Fors Marsh Group, military individuals are drawn to entrepreneurship for several compelling reasons. These include the allure of being their own boss, utilizing existing skills and interests, and the potential for achieving financial independence.
There are numerous skills and experiences acquired through military service that uniquely equip veterans to embark on entrepreneurial journeys. These skills include leadership, attention to detail, and self-discipline. With their diverse backgrounds and unique experiences, veterans are well-suited to become home restoration franchise owners, and franchising can be a pathway to realizing their professional aspirations.
1. Ability to Handle Pressure
Entrepreneurship often creates high-pressure environments, but veterans are accustomed to such challenges. Just as they adapt and thrive in ambiguous situations during overseas deployments, veterans can navigate the uncertainties of entrepreneurship.
2. Possess Diverse Skill Sets
Entrepreneurs must wear multiple hats, and veterans, with their extensive training, are adept at fulfilling various roles within their businesses. Additionally, veterans often possess well-honed soft skills, such as communication and teamwork.
3. Attention to Detail
Business ownership demands meticulous attention to detail, a trait for which veterans are renowned. Their training fosters responsiveness, thoroughness, and organizational skills that seamlessly transfer to entrepreneurship.
4. Self-Discipline
Success in entrepreneurship hinges on self-discipline. Veterans are well-versed in this discipline, having learned to accomplish tasks diligently, with or without supervision.
5. Teamwork
For entrepreneurs, the team is often more important than their business idea. Collaboration with a dedicated team is pivotal to entrepreneurial success. Veterans' teamwork experience, built on trust and responsibility, equips them to excel in this aspect of business.
6. Goal-Oriented
Military training instills a mission-focused approach, which readily translates into entrepreneurship. Setting and achieving measurable goals is essential in all aspects of business, from hiring and operations to marketing and customer service.
7. Resourceful
Resourcefulness is a cornerstone of entrepreneurship. Veterans' experiences in accomplishing critical tasks with limited resources make them adept at finding innovative solutions.
8. Leadership
Leadership is fundamental to entrepreneurship, and veterans frequently bring strong leadership skills to the table. Their diverse experiences in different leadership styles during their service help them develop their unique leadership style as entrepreneurs.
How Can Franchising Help Veterans Start a Business?
Veterans are well-equipped to thrive as franchise owners, but they often encounter challenges when launching a business. The top challenges identified for veteran entrepreneurs include:
Marketing and promotion
Personal finances
Initial capital
Franchising with DRYmedic can help veterans overcome these challenges by providing a diverse range of tools and resources. 
Veteran franchise owners can leverage the DRYmedic team, which includes marketing experts who can provide strategic guidance. Moreover, DRYmedic is a proud member of the International Franchise Association (IFA) and participates in the VetFran® program, offering exclusive franchising discounts to veterans.
Studies have identified key resources that benefit veteran entrepreneurs, such as professional networks, informal relationships, and professional development programs. Veterans who choose to franchise with DRYmedic gain exclusive access to a network of home restoration franchise owners, receive comprehensive training, and have ongoing support, ensuring they always have reliable resources to launch and manage their businesses effectively.
Find Franchising Opportunities for Veterans with DRYmedic!
Are you a veteran with aspirations of starting your own business? DRYmedic presents an exceptional franchising opportunity, empowering you to launch your own home restoration business.
Get started today by contacting us to learn more about DRYmedic's franchising opportunities for veterans.
---