---
Who Makes a High-Performing DRYmedic Owner? 
---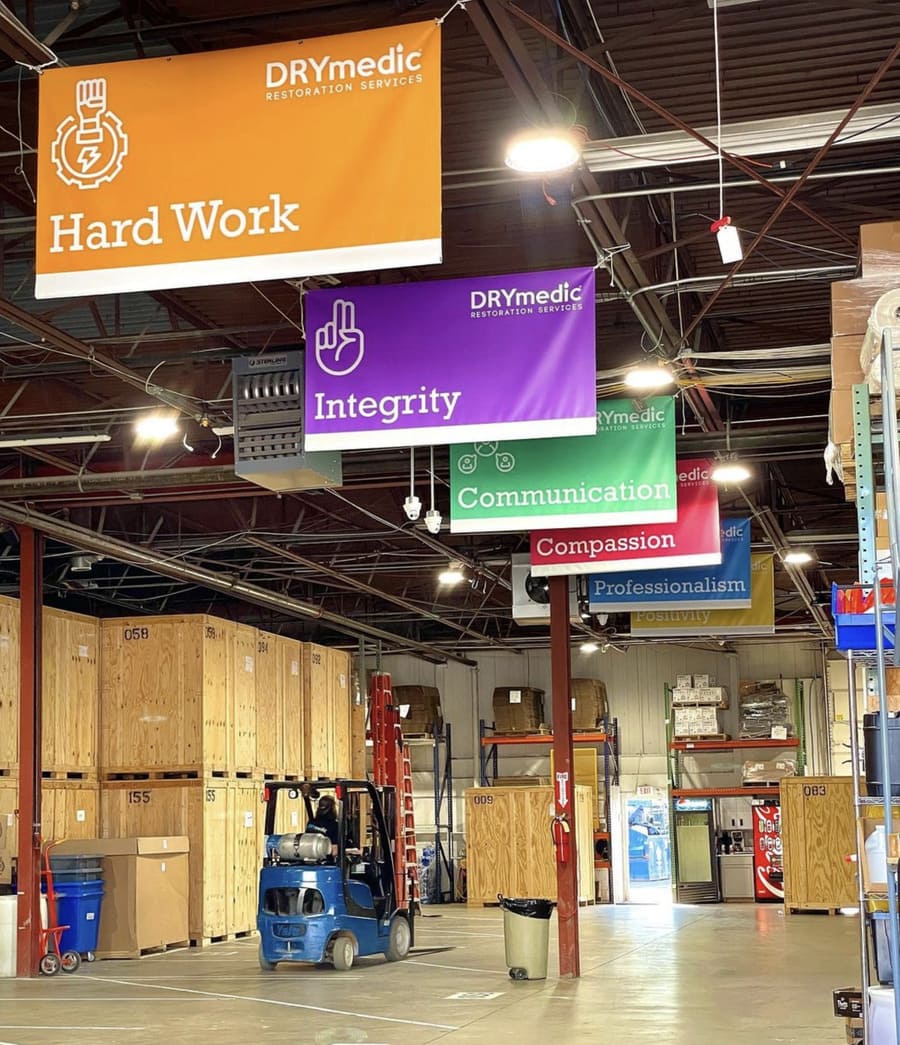 ---
At DRYmedic, we have seen franchise owners come from diverse backgrounds and experience levels. Instead of seeking specific resumes or backgrounds, we are passionate about partnering with entrepreneurs who share our values and are determined to build their businesses.
Over the years, we've noted several traits that are common among our high-performing DRYmedic franchise owners. 
Team Builders
When you establish your DRYmedic franchise, you are not just starting a business, but also creating a company culture that attracts and retains high-performing employees. If you possess strong leadership skills and have the ability to inspire those around you, DRYmedic offers an excellent opportunity to cultivate a robust team.
Problem Solvers
Every business encounters challenges, and at DRYmedic, we believe that creative problem solvers can turn these obstacles into opportunities. If you thrive on thinking outside the box and refuse to give up easily, DRYmedic presents an exciting new challenge for you to embrace.
Management Minded
Are you someone who runs your life with efficiency and organization? If you are detail-oriented and enjoy managing projects, you might be a perfect fit for running a DRYmedic franchise. While DRYmedic provides a franchising model and resources, franchise owners implement the necessary tools and strategies to effectively manage their business.
Ability to Learn & Willingness to Teach
At DRYmedic, our franchise owners undergo initial training to set up and run their businesses effectively. Even if you already have experience in the restoration industry, continuous learning can provide your franchise with a competitive advantage. Additionally, DRYmedic seeks franchise owners who can pass on their expertise to others and build a strong team through effective training.
Friendly & Approachable
Professionalism, communication, and compassion are core values at DRYmedic. We value franchise owners who embody these traits in their interactions with customers, colleagues, and the community. A friendly smile and approachable demeanor go a long way toward making customers feel cared for and valued.
Desire to Help Others
DRYmedic is committed to making a positive impact in the communities we serve. We look for franchise owners who share our dedication to giving back. By joining DRYmedic, franchisees can provide valuable services to their local areas and extend a helping hand to those in need.
You Have What It Takes to Own a DRYmedic Franchise!
If any of these attributes describe you, you may have what it takes to own your own franchise. At DRYmedic, the "ideal" franchise owner embodies our values and strives to provide top-quality services to their customers. 

Ready to take the next step? Contact DRYmedic today to explore the rewarding opportunities of owning a DRYmedic franchise!
---